Kristin's original one-woman show about author Jane Austen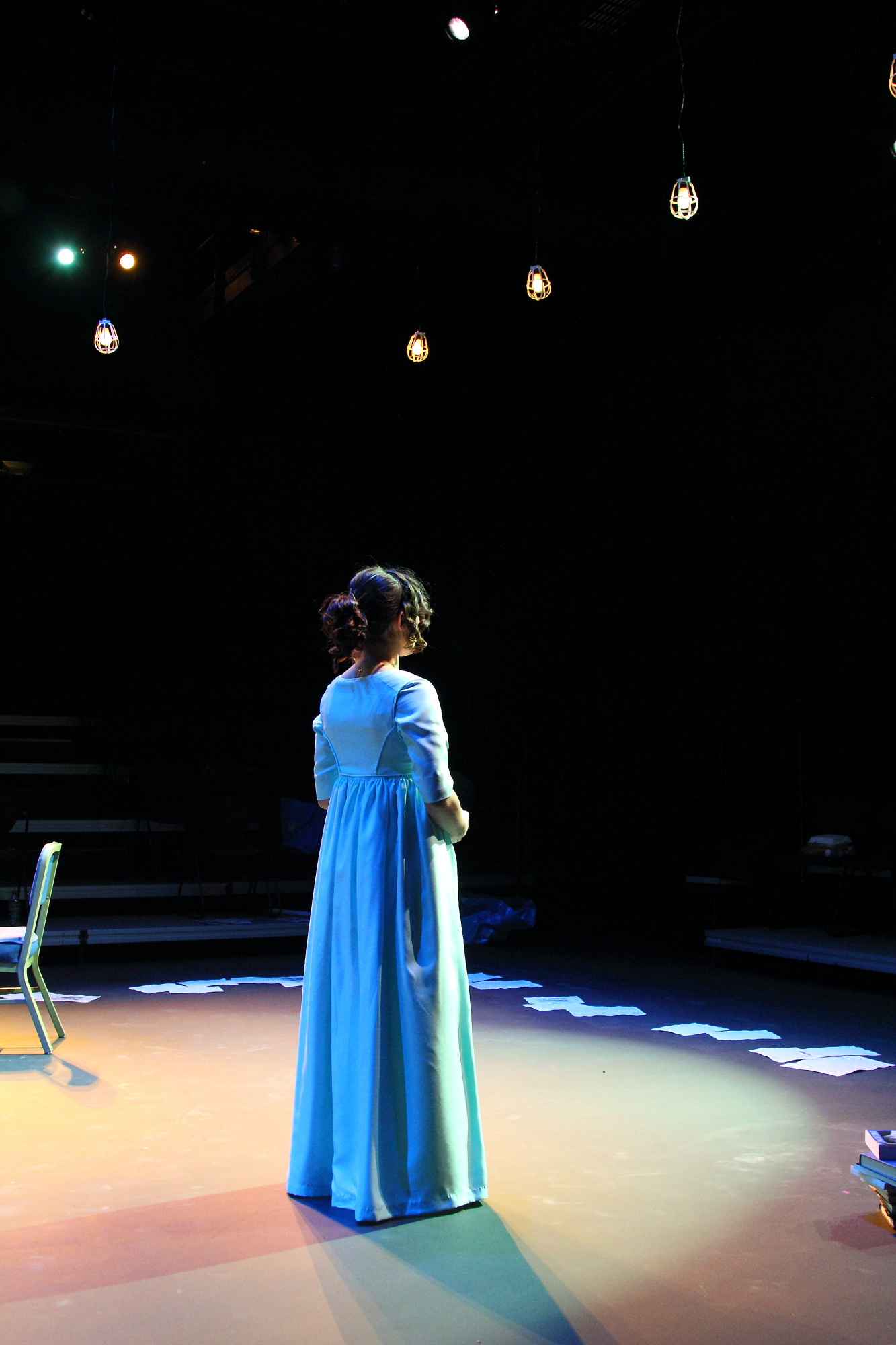 Discovering Austen takes place in the dressing room of an actor who has been cast as Jane Austen herself. Still searching for the essence of her character only hours from opening, she explores Austen's writing in an attempt to find the author in the pages of her novels and letters. Discovering Austen is a wonderful opportunity to see Austen's characters and the author herself come to life.
Discovering Austen premiered at the University of Wisconsin-Madison in January of 2012. Kristin was awarded the David and Edith Sinaiko Frank Fellowship for a Graduate Woman in the Arts, which supported a fully realized production that ran for three nights in the Hemsley Theatre. In 2013, the script was selected as one of three for the WI Wrights New Play Development Project. Over the course of a week, Kristin rewrote and edited the script with the help of a director, actor, and dramaturg. The workshop culminated in a public staged reading. A newly-revised, 75 minute version of the show premiered with a reading at Montana State University in Bozeman and is now available for booking. Find more information here. A Beyond the Page grant brought Discovering Austen to six libraries in the Madison area in April, 2014 and the show also ran for three nights in Livingston, MT in August. 2015 included a residency at Lawrence University in Appleton, WI and library shows supported by a WI Humanities Council grant. 2016 brought the show to Oregon and to several libraries in the Milwaukee area.

"I was blown away by the wondrous ingenuity employed, the flawless execution of the performance and the sheer verve of her writing. Never will I hear the name Jane Austen again without thinking of Kristin Hammargren's revelation of her." -Mark K., Audience Member